Moj kompjuter na koji hoću da sačuvam sajt : WIN10/64
Sajt je interni u unutrašnjoj mreži, ali sa njim ima dva problema :
1. Redirektuje, jer traži user+pass za logovanje
2. Ima sertifikat koji nije root
Evo koje sam free alate probala :
1) Cyotek Web Copy
Na prvi pogled deluje super, ali javlja silne greške, i ne uspevam da mu "poturim" user i pass za sajt.
Postavila sam pitanje na njihovo forumu, pa ćemo videti.
Kako se isključuje provera sertifikata :
If the SSL certificate associated with a website is invalid or untrusted, WebCopy will refuse to copy the site. You can force such sites to be copied by ignoring certificate errors.
From the Project Properties dialogue, expand the Advanced category and select Security
Check the "Ignore certificate errors" option
Napomena : zbunjuje me pošto i dalje javlja da je nesiguran sertifikat kada probam da uradim "Capture form"?
Using a web browser to log in
Select Forms and Passwords from the Project menu and select the Passwords category
Check the Log in using a web browser option
Napomena : radi kada sajt nije zaštićen sa user+pass kombinacijom. Uzdah.
2) HTTrack
Malo mator (iz 2017)
Pamti projekat kao *.whtt
Koristi to da sebe treba privremeno staviti kao proxy u IE, ali kao svoju IP adresu daje SAMO IPv6!!!!!
Pošto je u pitanju interna mreža IPv6 nije uopšte omogućen. Jedino rešenje koje sam našla je da se uradi ovo : [IPv6]
, tj da se IPv6 adresa stavi u uglaste zagrade.
Ovde je dobro objašnjenje kako bi to trebalo da radi (ali ne radi).
Rešenje :
a) Koristiti Google Chrome
b) Ići na More tools/Developer Tools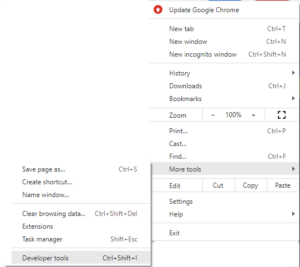 c) U Chrome-u otvoriti željeni sajt i ulogovati se
d) U Developer Tools delu Chrome prozora, ići na stavku "Cookies", "Ime vašeg sajta"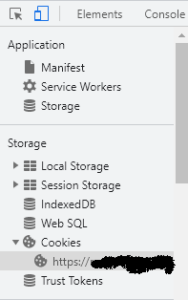 e) Kopirati vrednost pod stavkom "Value" (to je jedna OGROMNA kobasica alfanumerika)



f) U HTTRack, kada se dodaje URL, prvo dodati URL sajta koji želite da sačuvate, onda URL za login stranu i onda na kraju dodati "kobasicu" iz predhodne tačke
Dobar link
OBAVEZNO uz URL sajta i login strane dodati i user i pass, u obliku : http://user:pass@www.someweb.com/private/mybox.html
g) Na kraju treba da se dobije :



3) Getleft
Vrlo malo opcija, javlja grešku "Unsupported protocol"
Odustajem od njega.
4) BimeSoft Surf Offline
Trebalo bi da radi sa sajtovima koji imaju user+pass.
Plaća se, pa sam odustala.
Dve zanimljive definicije :
Mirroring refers to downloading the entire contents of a website, or some prominent section(s) of it (including HTML, images, scripts, CSS stylesheets, etc). This is often done to preserve and expand access to a valuable (and often limited) internet resource, or to add additional fail-over redundancy.
Scraping refers to copying and extracting some interesting data from a website. Unlike mirroring, scraping targets a particular dataset rather than the entire contents of the site.