Kako obrisati SVE sa stare mašine?
Ima gomila raznih alata za to, i posle isprobavanja DBAN se pokazao kao dobar.
Sa njihovog sajta se skine ISO image, ali nije ga dovoljno staviti na USB!!! Image se mora "urezati" na USB da bi se (moj stari) kompjuter podigao sa njega.
To virtuelno urezivanje se može uraditi sa programčićem koji se zove Rufus. To je EXE fajl koji se samo pokrene :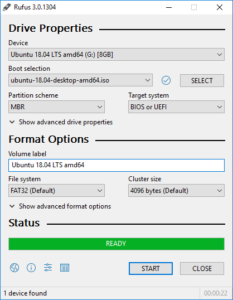 Kada se ISO "ureže" na USB (paziti ovaj proces briše SVE što je na tom USB-u ranije bilo!), restartovati mašinu koju hoćete da obrišete, sa F12 podesite da se podiže sa USB-a, i pratite uputstvo.
Potpuno brisanje diska od 250G traje 2-3h.