Remote Desktop connection
Čovek bi pomislio da je to jednostavno. WIN i jedan i drugi računar (moj predhodni post o tome). Ali cvrc!
Sa WIN 10 mašine treba da se RD-ujem na WIN 7, ali mi prvo nije prolazila autentifikacija. A sa WIN 7 na WIN 7 nije bilo problema. To sam rešila sa podešavanjem pod Control Panel/System/Remote Settings :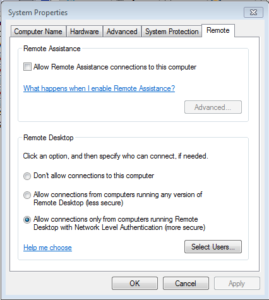 (Što je sve bilo prouzrokovano Microsoft Security Patch-om koji se automatski instalirao na target WIN 7 računar)
Ali sad se javlja druga greška :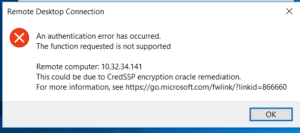 Moj Google-fu mi kaže da je to nedostatak nekog pa trećeg Security Patcha : link, KB4103712 (Security-only update).
Ja sam to instalirala (download odavde) (traži reset, grrr), pa ćemo da vidimo :-). E videli, i to je to!!! Radi!!!
Kako pretražiti WIN 7 logove na RD konekciju
Pokušala sam da problematično logovanje nađem u logovima target mašine (WIN 7), ali Microsoft logovi su noćna mora!
Treba gledati pod Event Viewer/Windows Logs/ i to za Event ID 4625/4771.
Problem je u tome što se to ne loguje po default-u!!!
Trebalo bi da se loguje ovde :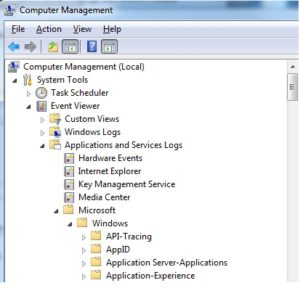 Ali se to na žalost ne događa.
Za to treba postaviti LP (local policy) : kako omogućiti audit na WIN 7 mašini.
Kako postaviti LP na WIN 7 : link
1. Start/Run/secpol.msc
2.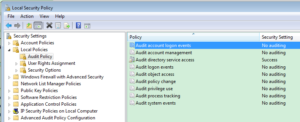 3.

4.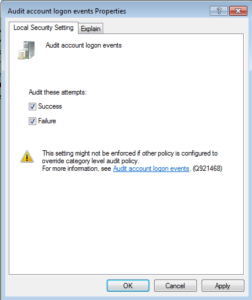 I to je to. Sledeći puta kada pokušam Remote Desktop konekciju, imaću log o tome (bilo da uspem da se konektujem ili ne).