WIN 10 / USB i slučajno brisanje fajlova sa istog :-(
Greškom sam obrisala neke fajlove sa USB-a, i šta sad????
Ima CMD komanda koja bi trebala da vrati fajlove, ali prvo valja proveriti sam USB, da nema neku grešku/falinku itd :
chkdsk H: /f
ATTRIB -H -R -S /S /D H:*.*
Napomena : mala ili velika slova, svejedno.
Gde je "H" moj USB. Radila sam to kao Administrator CMD-a, ali džabe, dobijem grešku :
Access Denied at System Volume Information folder
Evo kako omogućiti pristup tom folderu na USB-u :
(Odličan link za ovo)
0. Na samom PC-u omogućiti da se vide sistemski i skriveni fajlovi :



1. Utaknuti USB
2. Desni klik/Properties
3. Ići na Security tab/Advanced, opcija "Change" :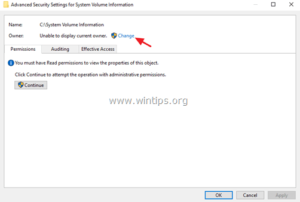 4. Odabrati nalog kojim ste logovani na mašinu, i OBAVEZNO kliknuti opciju : "Replace owner on subcontainers and objects"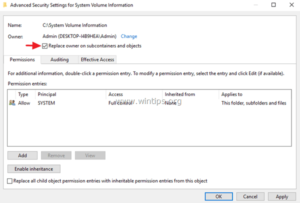 5. Kliknuti OK, uraditi "Eject" za USB, izvaditi ga i vratiti nazad.
Sada imamo pristup "System Volume Information" folderu.
Ostale korake nema potrebe stavljati, pošto je u pitanju USB, a ne C: drajv.
Paziti!!!!! To je OPASAN folder!!!
Takođe nemojte se igrati sa opcijom "Enable inheritance", to treba da ostane diabled!
Ako se ponovo pusti komanda "ATTRIB -H -R -S /S /D G:*.*", obrisani fajlovi bi trebalo da se pojave u novom folderu na USB-u, što kod mene nije slučaj. Uzdah.