Pošto mi treba da podesim PHP na mom računaru (već sam podesila IIS), da bih mogla da testiram WEB katalog na mojom mašini (a on sadrži PHP), evo kako se to radi :
1a. Download Web Platform Installer (free je)
1b. Download PHP for WIN 7 (link). Samo se ZIP razvije i stavi gde hoćete (na C je uobičajeno). Takođe potpuno free.
2. Pokrenuti instalaciju za WPI, I odabrati potrebne komponente. U mom slučaju to su PHP I FastCGI. Na instaleru se nalaze pod Products/Frameworks :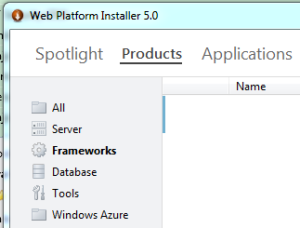 Obabrati PHP for IIS Express najnoviju verziju, I FastCGI najnoviju verziju, I NIŠTA vise.
3. Posle ovoga treba to i aktivirati. Za FastCGI ići na Control Panel/Programs/Turn on-off Windows components, i tu označiti sledeće :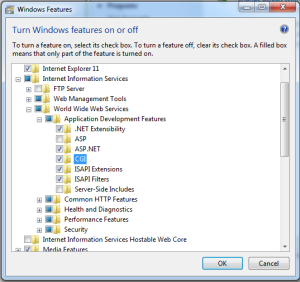 4. Aktivirati PHP u IIS :
U Run stavki pod Start menijem ukucati : "inetmgr" i otvoriće se prozor za Internet Information Service Manager.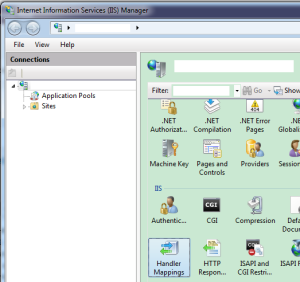 Dva puta kliknuti na "Handler Mappings" i u desnom prozoru odabrati opciju "Add Module Mapping" :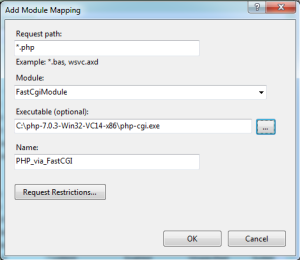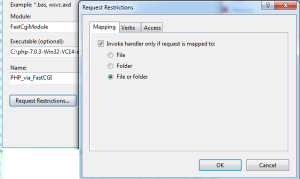 5. Nema potrebe za bilo kakvim restartom, sada će sve lepo da radi!
Dobar link sa delimičnim uputstvom.
Simatičan link sa tutorijalima.