Word i pravljenje formulara
Potrebno mi je da napravim Word dokument sa poljima u koja bi se upisivali podaci, a da se ostatak dokumenta ne dira i ne menja.
Dobar link.
1. Za to je potrebno aktivirati "Developer tab" pod Word-om :
The Developer tab isn't displayed by default, but you can add it to the ribbon.
On the File tab, go to Options > Customize Ribbon.
Under Customize the Ribbon and under Main Tabs, select the Developer check box.
After you show the tab, the Developer tab stays visible, unless you clear the check box or have to reinstall a Microsoft Office program.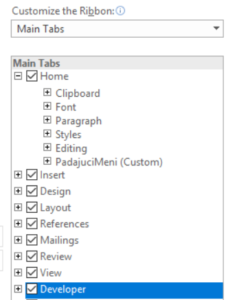 2. Treba mi da ubacim odabir datuma :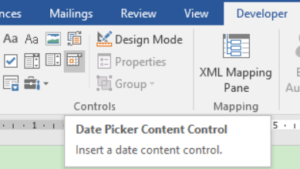 3. Sledeće što mi treba je polje u koje se upisuje vreme u formi hh:mm
Totalna glupost : izgleda da za to uopšte ne postoji opcija (sem naravno kao čisti tekst), ili kao dva padajuća menija jedan pored drugog, prvi za sate a drugi za minute. Grrrrr