Snimanje svega što se događa na desktop-u (WIN 7)
Dobri linkovi za izbor SW : link1 I link2 . Ispred svakog naziva sam stavila (od 1 do5) koliko je dobar SW :-), ali samo za one koje sam instalirala I probala.
Screenr – može samo da snima do 5min, što uopšte nije dovoljno!
FlashBack – nema ograničenje na dužinu snimanja. Traži registraciju I za free varijantu.
* CamStudio – radi pod GNU GPL licencom. Na žalost download link sa sajta ne radi. ali ima pod SourceForge 🙂
Traži MS Visual Studio C++ 2010 da bi se instalirao (ako ih nema sam ih skine I instalira).
Ovako izgleda kad se startuje :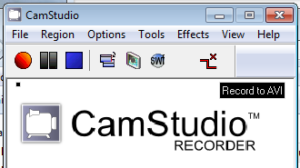 Može da snima oba moja ekrana, ali je onda jako mala slika I ne vidi se baš mnogo.
Veoma je zahtevan po pitanju resursa!!! Koči miša kada se podigne, tako da definitivno nije za mene.
Ezvid – free je, ali snima samo do 45min, što je previse kratko
**** Screen Recorder/Rylstim – ima opciju snimanja I toga da li je klik mišem desni ili levi, što deluje jako zanimljivo. Ima I neki "Money calendar" u sebi, što mi ne treba, pa to I ne instaliram. GNU licenca…..
Ovako mu izgleda prva strana :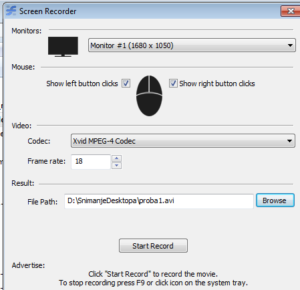 Odlično radi posao!
Ima samo jedan mali problem : ja imam dva monitora, on snima samo događaje na glavnom monitoru.
Kako se vidi da radi, I odakle se gasi (samo se klikne tu, I on prestane da snima I počne da pokazuje to što je snimano) :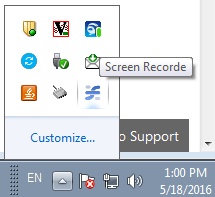 Webinaria – izgleda OK, ali je original na Francuskom…..
Krut – MNOGO staro!
* Icecream Recorder – free, ima I PRO varijantu. U free varijanti može da snima samo do 10min, dakle nije za mene.
* Active Presenter – takođe free, ali ima I varijantu za plaćanje. Može da hvata deo ekrana, ili ceo ekran, ali samo JEDAN ekran, ne oba. Da je aktivan, vidi se u donjem desnom uglu ekrana :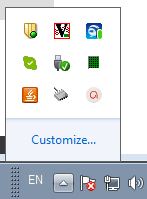 Može I da edituje posle, ali sve snima u *.approj format???? Tako da nije za mene.
* Jing – free, deluje veoma jednostavno. Traži registraciju na sajtu (kada se instalira) I neće da radi bez toga, treba da služi za upload videa, što mi svakako nije potrebno!.